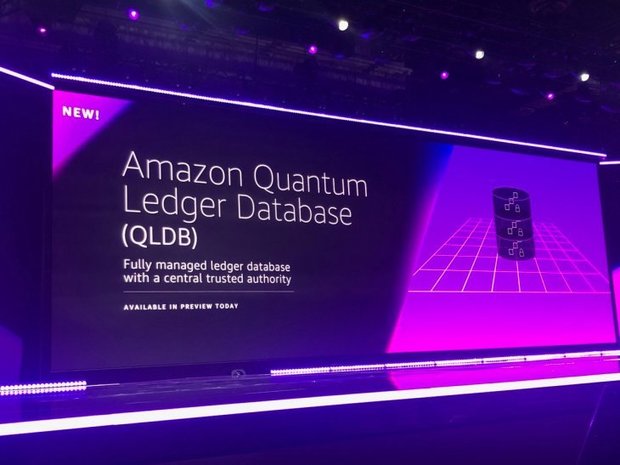 Amazon last year dismissed the idea of getting into the blockchain with AWS, but today that's changed. The company announced a new service called Amazon Quantum Ledger Database, or QLDB, which is a fully managed ledger database with a central trusted authority. The service, which is launching into preview today, offers an append-only, immutable journal that tracks the history of all changes, Amazon said.

And all the changes are cryptographically chained and verifiable.

The company announced the product onstage today at AWS re:Invent, noting QLDB's other features — including its transparent nature, ability to automatically scale up or down as needed, ease of use and speed. The database can execute two to three times more transactions, Amazon claimed, compared with existing products.

It also announced a managed blockchain service.

"It will be really scalable, you'll have a much more flexible and robust set of APIs for you to make any kind of changes or adjustments to the ledger database," said Andy Jassy, AWS CEO, in describing the new QLDB offering.
Sourced through Scoop.it from: techcrunch.com