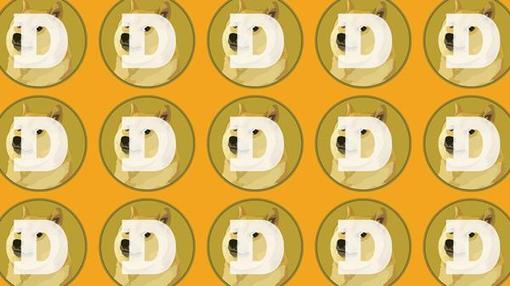 Japan's Monacoin, which features a cartoon meme cat, has a market cap of $26 million at the time of writing (it's been as high as $43 million in the past). And then there's Pepe Cash and PepeCoin (with the currency ticker MEME), both of which are based on the cartoon Pepe the Frog, a meme that has separately been linked to the alt-right movement — these have market caps of roughly $9 million and $4 million, respectively. Insane Coin, which started "as a complete and utter joke," says developer Dave Adsett, is now hoping to reclaim a serious image with educational and business services as well as physical stores accepting the digital currency. The total value of all the Insane in existence is around $1 million.
ALL THE MONEY BEING THROWN AROUND AT USELESS CURRENCIES DISTRACTS FROM THE IMPORTANT DEVELOPMENT OF BLOCKCHAIN TECHNOLOGY.
For Palmer, now a product manager in San Francisco, it's a symptom of a big bubble in the marketplace. Dogecoin's success "was kind of terrifying, because it just further reinforced the point of the joke that people were willing to throw money at something that ridiculous," he says. "I think what's driving a lot of it is greed." Palmer didn't keep any of the currency himself and stopped active involvement with the Dogecoin community in 2015. Plus, he says, all the money being thrown around at useless currencies distracts from the important development of blockchain technology — infrastructures of secure, distributed ledgers that can support record keeping and transactional systems, kinda like an internet for value — that underlies cryptocurrencies. Palmer draws an analogy to the late-'90s dot-com bubble that placed unreasonable valuations on web-based companies, despite the technologies behind the internet being worthy of genuine excitement.
Not everyone agrees with Palmer's analysis. "I just see [joke tokens] as an indicator of mainstream adoption being right around the corner," says a co-developer of a FUCK (Finally Usable Crypto Karma) token who goes only by Shwifteey. FUCK, which has a market cap of around $1 million, is "far from" a joke, Shwifteey insists, but it is instead a way to tip fellow social media users.
Of course, joke coins have not completely taken over the cryptocurrency space. Several hundred coins and tokens with multimillion-dollar market caps are listed on major exchanges, with many startups offering Initial Coin Offerings (ICOs) as a way to crowd-fund tens of millions of dollars from crypto-enthusiasts (though Palmer estimates that "probably 95 percent" of these are as useless as a meme). With leading digital currencies like Bitcoin, Ether and Litecoin all boasting a total market cap of several billion dollars, only Dogecoin counts among the major players — for now. "It's crazy to say, but $10 million is absolutely tiny" in the marketplace where new coins, sometimes even hyped by celebrities, can race to nine-figure valuations in a matter of hours, says Palmer. And maybe that is as much an indicator of a crypto-bubble as the million-dollar memes.
Sourced through Scoop.it from: www.ozy.com