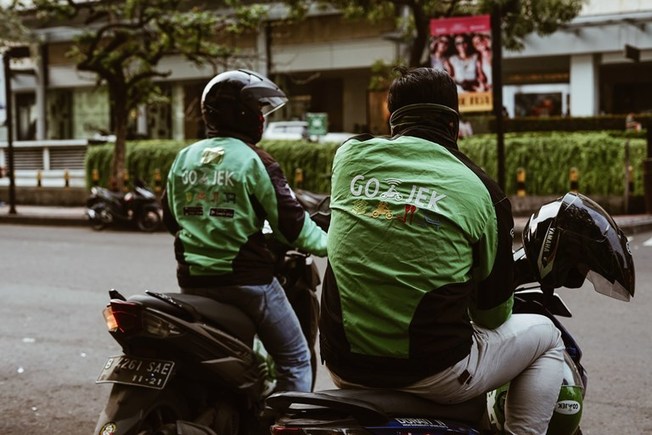 After years of false starts, the city is ready to unveil a rail-based mass rapid transit (MRT) system that will eventually stretch across 67 miles of the metropolitan area and carry more than a million people daily. In October, Japan committed to funding $619 million for the second phase of the MRT, allowing construction to get underway. In late 2018, the city also launched a light rail (LRT) system to connect the city center to Jakarta's suburbs, which is expected to cost $4 billion. The LRT is expected to help 12 million people each week avoid Jakarta's congested streets. The city's bus rapid transit (BRT) system, which launched in 2004 with just one line, is also expanding, with two new lines expected to open alongside the MRT and LRT.

NOW, I HAVE HOPE THAT IT [JAKARTA'S TRAFFIC TRANSFORMATION] MIGHT HAPPEN.
RASKA SOEMANTORO, JAKARTA RESIDENT AND COLLEGE STUDENT.
The city's planners and analysts are counting on these mega projects tying in with private sector initiatives that have taken off. The ride-hailing motorcycle taxi app GO-JEK, which launched in 2010, has been downloaded by more than 11 million people in the city. These motorcycle taxis, called ojeks, are able to weave through traffic jams or traverse roads and alleys too small for cars, making them a speedier way to get around the city. Collectively, these transport solutions are finally giving many people hope that Jakarta could be turning the corner on decades of misguided, unplanned development. If Jakarta's strategy works, it could also serve as an example for similarly packed cities struggling with urban transport, from Dhaka to Lagos to Cairo.
"I am really excited for the project to be finished," says Raska Soemantoro, a college student and native Jakarta resident, about the MRT and LRT projects. "I've been waiting for years and years for Jakarta to finally become a proper world-class city, and now, I have hope that it might happen."
Sourced through Scoop.it from: www.ozy.com