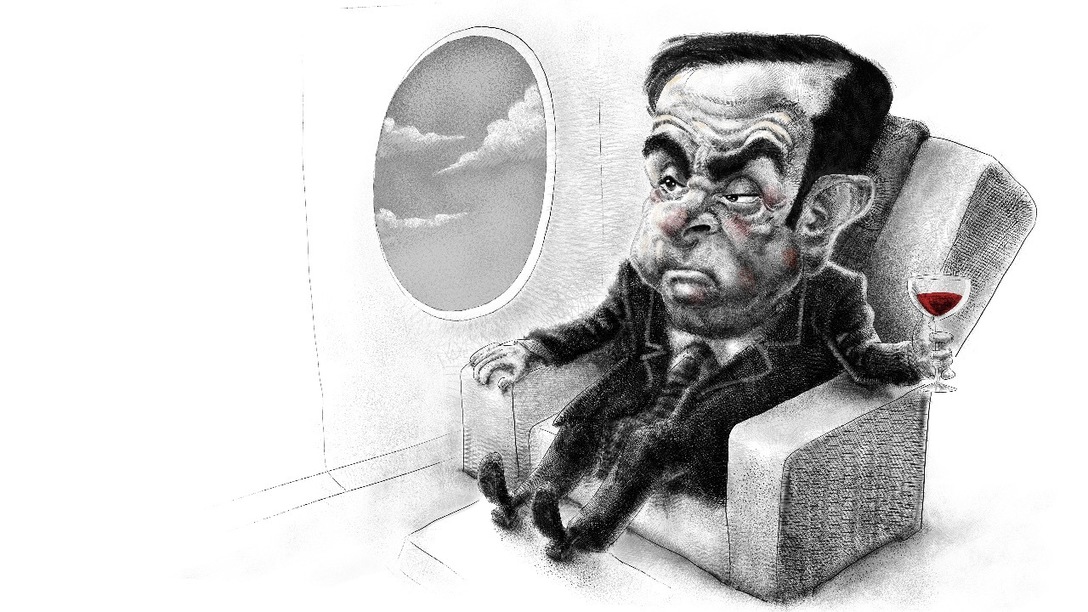 In December, two Americans used a box to smuggle Ghosn out of the Asian country, where he was facing criminal charges for embezzlement and financial manipulation.
The former executive, who denies any wrongdoing, now lives in Lebanon, which does not have extradition relations with Japan.
According to a court filing, the money was allegedly sent via the U.S. crypto exchange over a four-month period by Ghosn's son, Anthony, to an accomplice named Peter Taylor.
In total, Taylor pocketed $1.36 million. He had earlier received $862,500 in a separate transfer, wired by Carlos himself, the July 22 filing states.
Taylor worked with his father, Michael, a U.S. Army Special Forces veteran, to help Ghosn escape in what is thought to be a musical instrument box, and into private jet, to avoid facing financial charges.
The Taylors' are now seeking to be released on bail following their arrest in May, at Japan's request. U.S. prosecutors opposed bail, saying the duo was a security flight risk, especially now that they "have access to Ghosn's vast resources with which to flee."
Ghosn has promised to assist the people that helped him during his trying times in Japan, according to a recent TV interview, Reuters reported.
Coinbase, which is eyeing a U.S. stock market listing this year, courted controversy recently with its cosing up to law enforcement – something that bitcoin fundamentalists may consider a betrayal of the top crypto's foundational principles.
The exchange has revealed that it is selling a blockchain tool that provides law enforcement agencies – the Drug Enforcement Agency (DEA) and the Internal Revenue Service (IRS) – with superior analytical capabilities.
Sourced through Scoop.it from: news.bitcoin.com