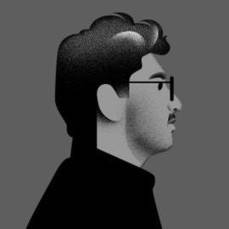 Apple's video-calling app is receiving some of the largest upgrades this year that turn it more into videoconferencing services like Zoom and Google Meet. For starters, there's a grid view for multi-person chats that works like Zoom's conference calls. There's a Portrait mode—like the similar feature in the Camera app, it keeps your face in focus but blurs out your messy room in the background. You can also create FaceTime links to share and invite others to a video chat, and these can be added to your calendar. Those with the link can join these calls through Google Chrome or Microsoft's Edge browser even if they're using an Android phone or a Windows laptop, and the calls are still end-to-end encrypted.

Video calls sound more natural, with FaceTime using spatial audio to space out sounds based on where your friends are on the grid view of a group call, making it feel more like you're all in a room. And there are two new options for the microphone: Voice Isolation and Wide Spectrum. The former will cut out all ambient noise so whoever's on the other end just hears your voice. The latter will try and pick up all sounds in your surroundings.

Then there's SharePlay, and as you might've guessed, it allows you to share movies, music, and your screen with anyone you're FaceTiming with. Want to listen to a new album with your friend in sync at the same time? You can bring in tunes from Apple Music. Maybe you want to watch a movie with your long-distance partner while video chatting? Easy. You can AirPlay the movie to your TV at the same time to watch it on the big screen.

Apple says any other developer with a content streaming app will be able to add support for the SharePlay feature, though services like Disney+, HBOMax, ESPN+, and TikTok will already be on board when iOS 15 arrives this fall. The implementation gives a lot of control to the developer. It's unclear just yet, for example, if both video call users will need Disney+ accounts—Disney could allow the other user to sign up for a free trial, allow one free movie to stream via SharePlay a month to anyone, or block access completely if neither party has an account.

New Ways to Focus

Set up a profile for each part of your day: Work, lunchtime, sleepy time. PHOTOGRAPH: APPLE
If you've ever felt overwhelmed by the endless list of notifications on your iPhone, well, worry no longer. In iOS 15, notifications have a new look and some new ways to manage them. There are contact photos for your messages, larger icons for notifications that come from apps, and a new Do Not Disturb mode to silence all notifications.

A new Notification Summary function lets you check unimportant alerts at specific times of day, like in the morning or evening. The latter function is powered by on-device machine learning that identifies your phone usage patterns and parses what notifications should fall under the summary and when it should deliver them to you. Don't fret—your Messages and missed phone calls won't fall into Summary. That said, if you don't want to be disturbed, your friends and family will see when you have Do Not Disturb turned on in Messages, exactly like a status update. If they really need to reach you, they can send a message through, similar to Do Not Disturb in Slack.

Perhaps the best new feature is a way to organize your entire iPhone's home screen to match your mood. You can choose between profiles like Work, Personal, and Sleep, (or create up to 10 Focuses) and your home screen will show apps and widgets related to the respective mode. So if it's 9 am and you switch to work, you can customize your home screen to show work apps, widgets, and messages from coworkers only. These modes can be turned on for an hour, start when you leave or enter a location, or can be timed to your calendar events.

You'll still be able to access all your apps via the App Library, or you can switch to another profile quickly at any moment. Uniquely, your friends and family can see if you're in a Focus if you don't want to be disturbed via the Messages app, but a Status API will allow any messaging app to implement this functionality.

Live Text, Photo Memories, and Better Safari

Live text recognizes written words in photos, making them selectable and searchable. PHOTOGRAPH: APPLE
One of the coolest features in iOS 15 is Live Text, and it's tied to upgrades in Apple's computer vision technology. Point your camera app at anything with text, and it will highlight the text, making it ready for you to easily copy it and paste it to another app. This works for images with text in your Photos library too—just swipe your finger across any line of text to copy it. And if there's a phone number in the photo or an address, Live Text will turn it into a link so you can tap it. Phone numbers seamlessly launch in the phone dialer and addresses launch in Maps.

Perhaps a little stranger is the integration between Apple Music and the Photos app. When you open the Photos app, you'll be greeted to a new version of Memories—this feature automatically generates a mini-movie of specific trips or events and automatically chooses a relevant song from Apple Music. You can customize the movie as you view it by changing up the pace, switching songs, changing filters, or swapping images. It's not far off from a Google Photos feature introduced in 2018, but Apple gives you far greater control with music integration here.

Safari is now easier to use with one hand. The URL bar is now situated on the bottom, and it hides away when you scroll to maximize your screen's real estate. You'll notice Safari looks a lot more similar to the interface on macOS or your iPad on the new tab page—there's your favorite websites, reading list, and content shared with you. You can swipe through tabs easily and group them together. And finally, for the first time, Safari extensions are coming to iOS. These will be available through the App Store.

Digital Wallet and Improved Maps

License and registration, please. PHOTOGRAPH: APPLE
Apple is continuing its quest to take over your physical wallet. Last year it let you add car keys, but in iOS 15, you can add additional keys. Add a home key if you use a smart lock, an access card you may use to enter your office, or a hotel room key—Apple says Hyatt will roll this functionality out to 1,000 properties worldwide, and yes, you will be able to tap your Apple Watch to enter your room.

Even better, you can scan your driver's license with the iPhone's camera and add it to the Wallet app, though this only is available in participating states. One of the first places you'll be able to make use of your digital ID is the airport; Apple says the Transportation Security Administration is enabling checkpoints that support the feature.

Speaking of travel, the improved version of Apple Maps the company introduced last year is now rolling out to four new countries: Spain, Portugal, Italy, and Australia. Apple's map data is getting even more detailed again in iOS 15. You'll find more street-level details in commercial districts, elevation information in cities, as well as custom designs for landmarks like the Golden Gate Bridge. When driving, Maps will now show highway interchanges in 3D so you have a better idea of exactly which lane you need to be on. These features will come to CarPlay later this year.

If you ride public transit, Maps will tell you when to get off your stop, and if you don't know which way to head once off the bus or outside the subway station, just point your phone at the buildings in front of you to have Apple's augmented reality point the way. It's similar to AR Live View in Google Maps.
Lire l'article complet sur : www.wired.com