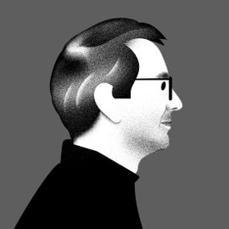 FOR CHINESE REGULATORS, even a censored US-based social network was too much.

Microsoft ​said Thursday it would cease operating its work-oriented social network LinkedIn within China by the end of the year. In a statement, the company cited a "significantly more challenging operating environment and greater compliance requirements in China."

The announcement is a symbolic moment for US-China tech relations, and for China's new hard-line approach to regulating its tech industry. Microsoft's withdrawal is the most high-profile departure since Google left the country in 2010 in protest over censorship and alleged espionage.

LinkedIn entered China in 2014 after agreeing to censor content on its site for misinformation and politically sensitive subjects, such as Taiwan. Microsoft, which had its own long and relatively strong relationship with Chinese authorities, acquired LinkedIn in 2016. In recent years, it has been the only major US internet company offering content within China. LinkedIn says it will operate a China-only jobs board within the country, effectively removing the social networking and content sharing functionality of the site.

The exit highlights the pressure on American companies as US-China relations worsen and the Chinese government deepens its influence over the economy. "China's tightening control is becoming less and less reconcilable for Western companies," says Nina Xiang, a financial analyst and the author of US-China Tech War, a book on high-tech competition and collaboration between the world's two biggest economies.

"LinkedIn is about the last remaining big American tech firm operating in China that involves content," Xiang says. "With it gone, the decoupling between China and the rest of the world will only deepen."

The LinkedIn announcement follows months of intensifying Chinese government pressure on its technology industry, with sweeping crackdowns and harsh new rules. Significantly, this includes a plan to come into force later this year to examine and regulate recommendation algorithms. This would cover the algorithms that LinkedIn uses to suggest content as well as new potential business connections to users.
Lire l'article complet sur : www.wired.com