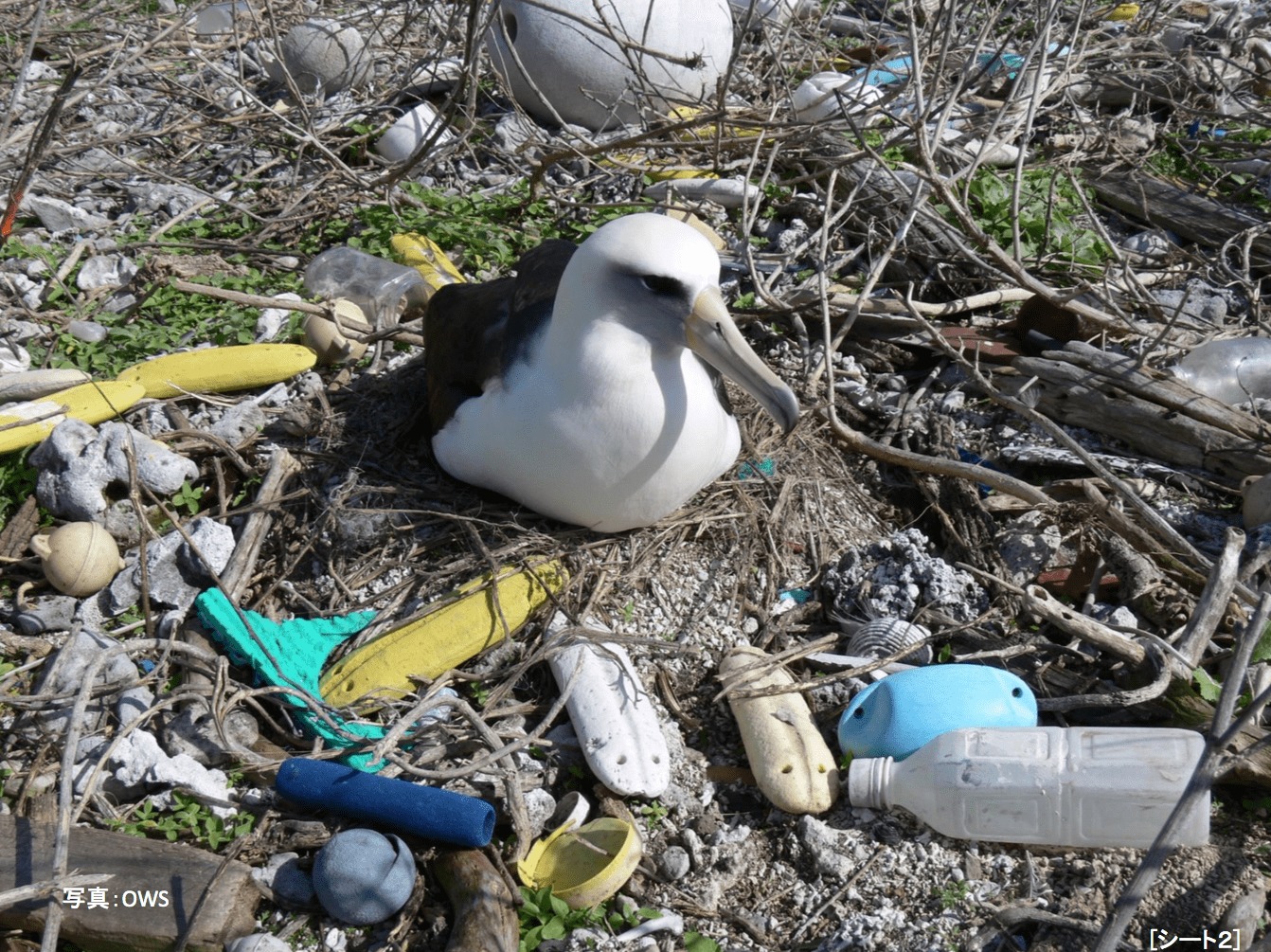 Japan's plastic consumption is second highest in the world
Japan's plastic footprint is larger than we might think. The amount per capita of plastic containers and packages, at over 30 kilograms a year, is only second to that of the US. Most of this packaging is one-time use, the sum of our quick lunches, grocery trips, vending-machine runs, laundry days and more.

"Only 18 percent of the aggregate is recycled domestically"

Moreover, the country produces around 10 million tons of plastic a year (the third highest amount in the world), 78 percent of which is discarded as waste within a year. On top of the litter and unaccounted-for loose garbage, and despite a national reputation for efficiency, most properly-disposed plastic waste is treated carelessly. Since 2017, Japan has been shipping part of its plastic waste stores to Southeast Asia, from which much maritime plastic flows. Ultimately, only 18 percent of the aggregate is recycled domestically. We might feel far removed from the ground zero of our deadly high plastic consumption, the World Wildlife Fund (WWF), in conjunction with the Wild Bird Society of Japan, has developed educational materials about plastic waste, offering some simple but shocking figures about the ecological effects of our habits.

They contend that there is over 150 million tons of plastic in the world's oceans, with 8 million tons entering waters annually. It is predicted that, if we keep with this pace, the weight of all the plastic in the ocean will exceed the weight of the fish by 2050. It is common knowledge that seabirds mistakenly consume such refuse, but some 800 species, including marine mammals and fish, are affected.
Lire l'article complet sur : www.tokyoweekender.com